Standard Price List for Identification Reports
All the prices below are exclusive of VAT and valid as of January 1, 2021.
All fees are given in US Dollars (USD) per raport.
Prices refer to products up to 3 amber elements.

For more than 3 elements, the price is + 50%

The fees include the issuance of a Report in English and may be subject to change.
The prices mentioned in this list are for standard customers. For details please contact us.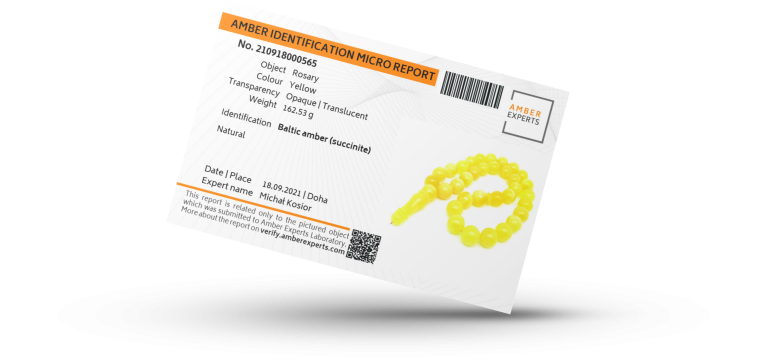 amber identification micro report
A handy and potable plastic, credit card-sized report containing object description, specimen identification and

identification of

treatments.. Micro report is an economic and convenient choice for amber objects.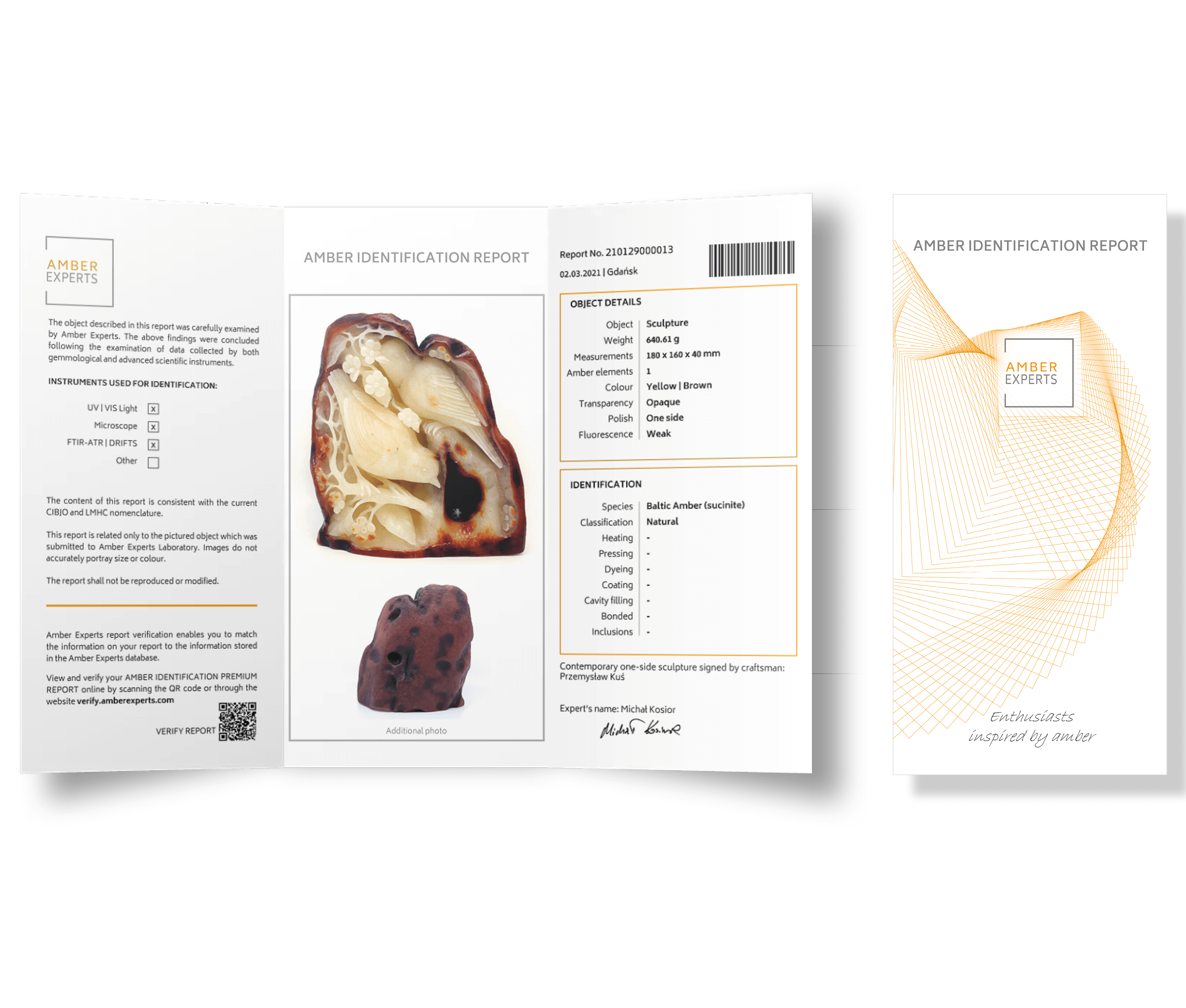 amber identification report
Report is a comprehensive soft cover C-folded document. Complete identification of Baltic amber with list of enhancements

or treatments

.

Detailed description of the object, s

cience based information, professional judgements and hi-quality pictures.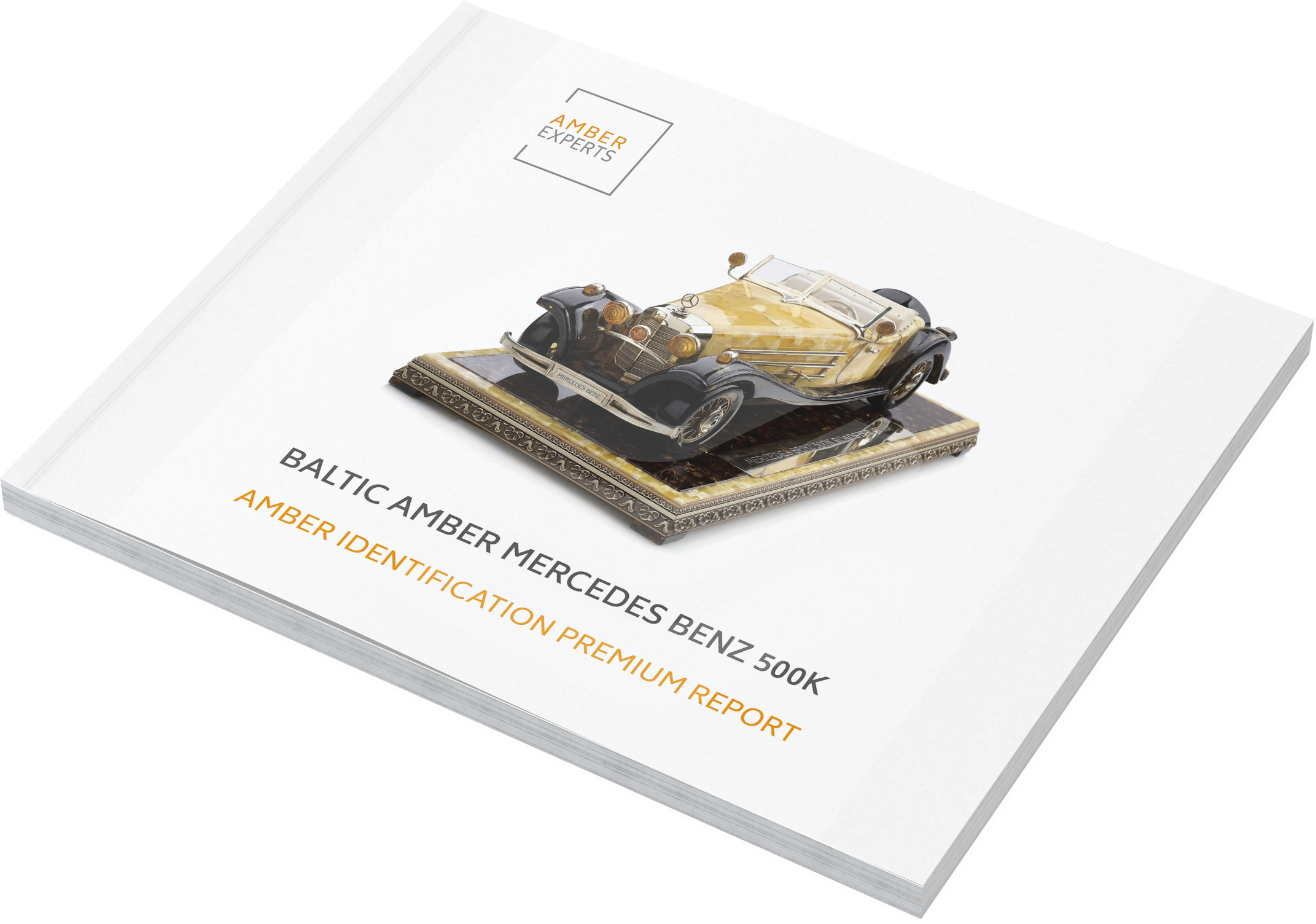 amber identification premium report
Hard cover book format report containing the full professional data collected
and multiple pictures.

Premium reports are limited to exeptionally rare items.
laboratory report

A4 format report contains science based information and professional judgements.

Report is applicable for fossil and subfossil resins (copals), natural
and synthetic amber simulants.