I am your guide
in the world
of amber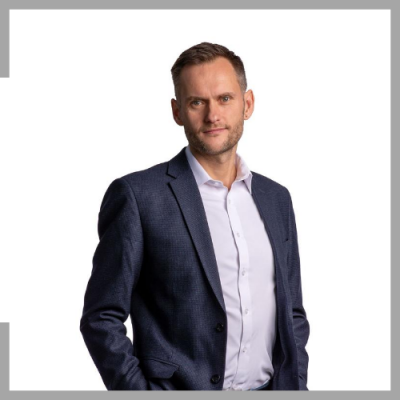 More than 20 years of active presence in the world of amber
Amber Experts follows the idea of connecting amber enthusiasts, discovering the secrets of amber, providing commercial amber tests and making the Gold of the Baltic known worldwide.
Michał Kosior
Founder of Amber Experts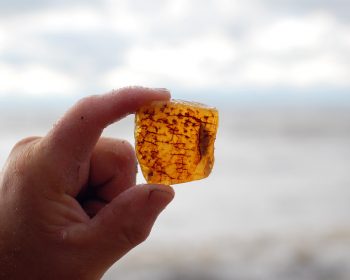 I grew up in Gdańsk, a city where amber has always been present. I have been learning about this magical organic stone since an early age: on the beach, in museums and from friends of the family who made amber jewellery.
The fascination of glimpsing into the microworld was instilled in me by my grandmother, an ichthyologist specialised in Baltic fish. She taught me how to interpret and observe the world through a microscope, which continues to be my favourite research device in the gemmology laboratory.
Over more than 20 years, I have made my passion, amber, into my profession. I have developed a network of international contacts in various areas of business and science, fashion and art, promotion and trade. I take pleasure in discovering new and inspiring mysteries of amber.
My contacts in the international jewellery, amber and gemmology community are more than wide-ranging but I still keep my feet on the ground and answer even the most basic questions.
I persistently keep learning the secrets of amber. I have studied in depth how to test and identify amber in order to protect the market from fakes and counterfeits. 
I run the Amber Experts Laboratories in Gdańsk, Poland, and Doha, Qatar. With amber researchers, I co-established the IAA Laboratory.
I am a member of the Gemmological Association of Great Britain (Gem-A)  and a court expert and Tax Chamber-appointed appraiser. For many years I was an Amber Expert of the International Amber Association (IAA).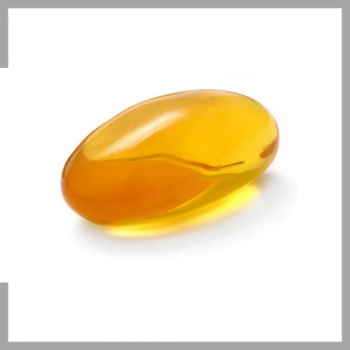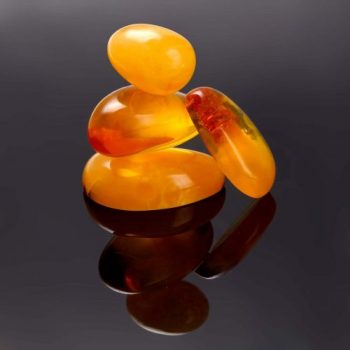 I got to know the jewellery industry and amber jewellery makers when I co-produced the first Polish Jewellery Directory.
As an amber aficionado and enthusiast, I combined this passion with my career as a trade journalist, press officer for Amberif, the world's  largest amber trade show, and director of the International Amber Association's office.
I know jewellery trade shows in Poland and worldwide inside out, as an exhibition stand organiser, exhibitor, customer, invited VIP, journalist, speaker, press officer and consultant.
In the last dozen or so years, I had the great pleasure of working with Michał Kosior, a remarkable person and an extraordinary amber expert. His great commitment and determination significantly contributed to the growth of the amber industry. It was this amber passion that led to our friendship.
I recommend cooperation with Amber Experts as a trustworthy partner. Michał Kosior and Agnieszka Klikowicz professionally prepared and conducted an exhibition of Polish jewellery designers, which was a part of the exhibition "Amber. Gold of the North".
Michał Kosior knows how to build relationships with foreign partners based on knowledge and professionalism. From our joint activities in China, Japan and the USA, I came out encouraged and wiser; the entrepreneurs and journalists we worked with felt much the same.